IN MANUFACTURING
2-Channel Discrete Voltage Controlled Stereo Mixer with Send outputs and Return input. 14HP.
Discrete Blacksea VCA based stereo mixer.
2 stereo channels with voltage controlled level and panorama.
Attenuators for Level and Panorama CV inputs.
Send output mixed from both channels with separate level attenuators for each channel.
Return input.
Stereo level LED bar graph.
Stereo inputs. Right inputs are normalled from left inputs via jack's switched pins for accepting mono signals.
According the panning law, panorama control has -4.5dB at the center.
Power consumption: V+ 112mA, V- 86mA
Paypal: info(at)greenexpo.by
Assembled module $380 + $15 shipping.
Mixer map: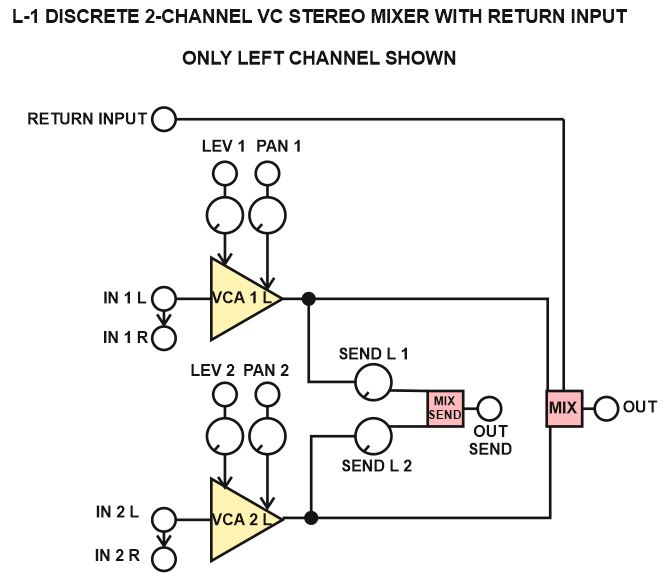 Scope shot: panorama modulated by triangle. According the panning law, panorama control has -4.5dB at the center. :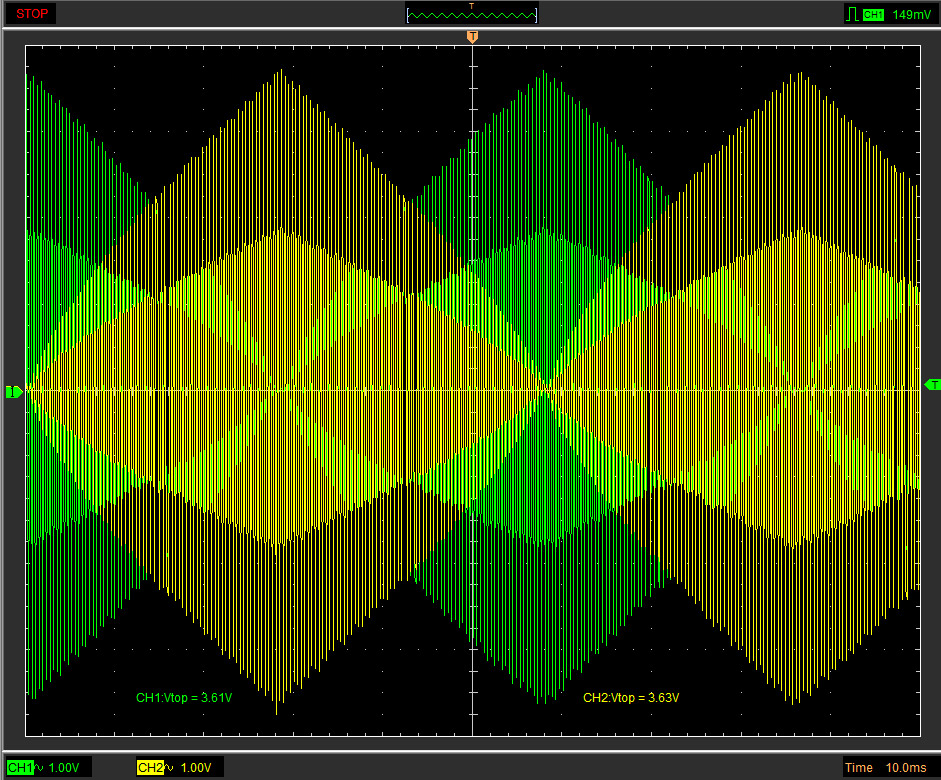 Photos: