IN STOCK
4-channel discrete voltage controlled stereo mixer with optional IO (inputs-outputs) expander and Mute expander. 22HP + 4HP + 4HP.
4-Channel Discrete VC Stereo Mixer module:
Discrete Blacksea VCA based stereo mixer. 10 VCAs total (5 pairs). 4 pairs control channels. 5th pair controls IO expander input.
4 stereo channels with voltage controlled level and panorama.
Voltage controlled sum out level (big knob).
Stereo level LED bar graph.
Stereo inputs. Right inputs are normalled from left inputs via jack's switched pins for accepting mono signals.
According the panning law, panorama control has -4.5dB at the center.
Power consumption: V+ 230mA, V- 140mA
IO Expander:
The expander has individual outputs from each channel and 4 pairs of additional inputs - can be used as send-return.
Mute expander:
Mute expander mutes channels via CV - simultaneously and without clicks.
Power consumption: V+ 40mA, V- 30mA
Modulargrid mixer module: https://www.modulargrid.net/e/l-1-discrete-vc-stereo-mixer
Modulargrid IO expander: https://www.modulargrid.net/e/l-1-in-out
Modulargrid Mute expander: https://www.modulargrid.net/e/l-1-mute-
Paypal: info(at)greenexpo.by
Stereo Mixer module = $590
IO expander = $85
Mute expander = $120
shipping worldwide = $20
TOATL = $590 + $85 + $120 + $20 shipping = $815
Mixer map: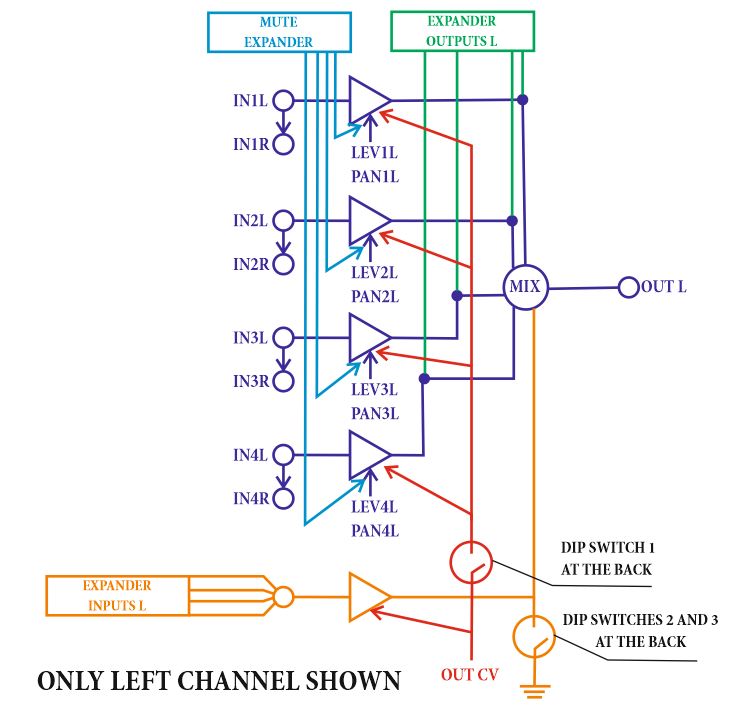 Scope shot: panorama modulated by triangle. According the panning law, panorama control has -4.5dB at the center. :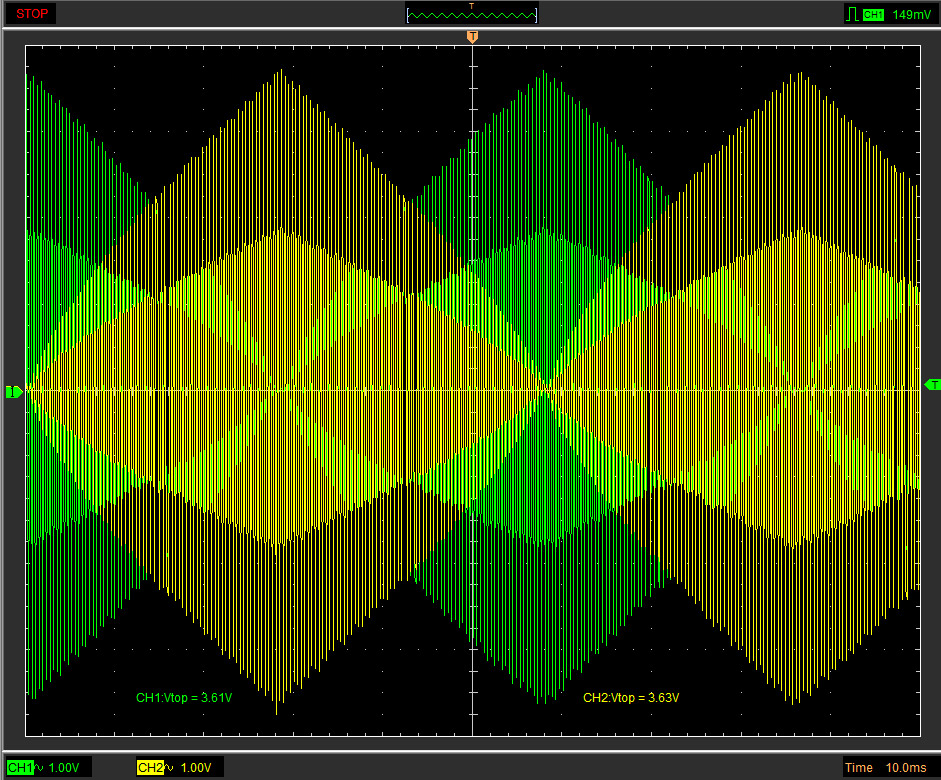 Photos: