IN STOCK
Quad VCA-Mixer based on Discrete Blacksea VCAs. 12HP.
Hi-quality Quad VCA-Mixer.
Discrete Blacksea VCAs made by Blackmer topology.
4 identical VCAs and mixer to mix channels in pairs and all together, each channel has separate out too.
VCAs feed both AC or DC sinnals.
Responce curve is switchable between exponential and linear.
CV inputs are normalized to 5V and attenuated by LEVEL pots.
Power consumption: V+ 67mA, V- 46mA.
Price $330 + $15 shipping.
Paypal: info(at)greenexpo.by
Modulargrid: https://www.modulargrid.net/e/l-1-discrete-blacksea-quad-vca-mixer
Photos: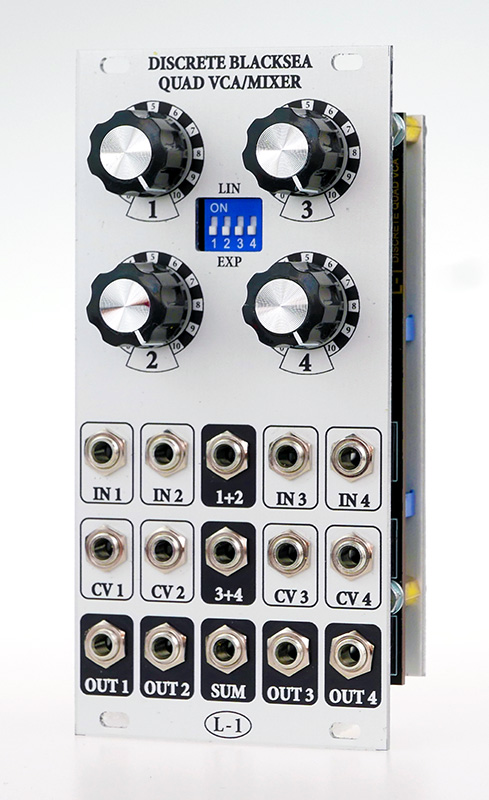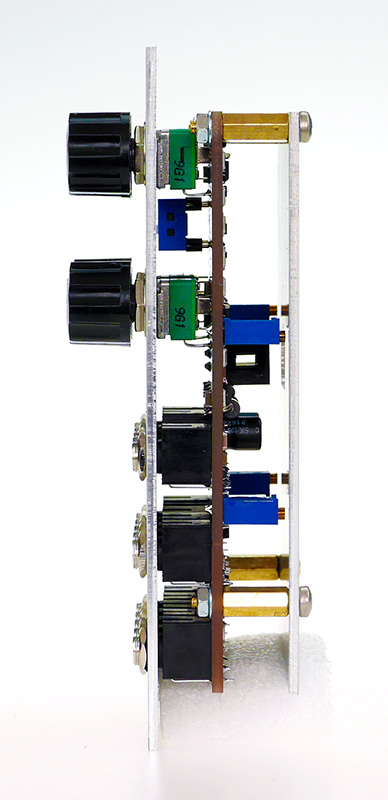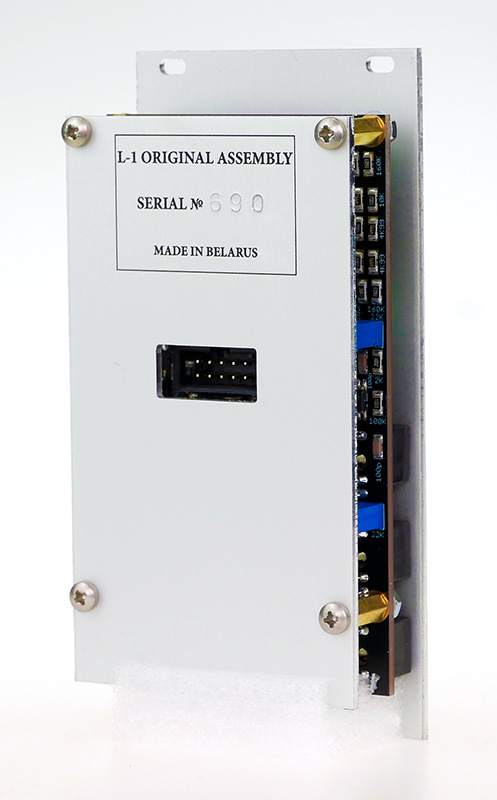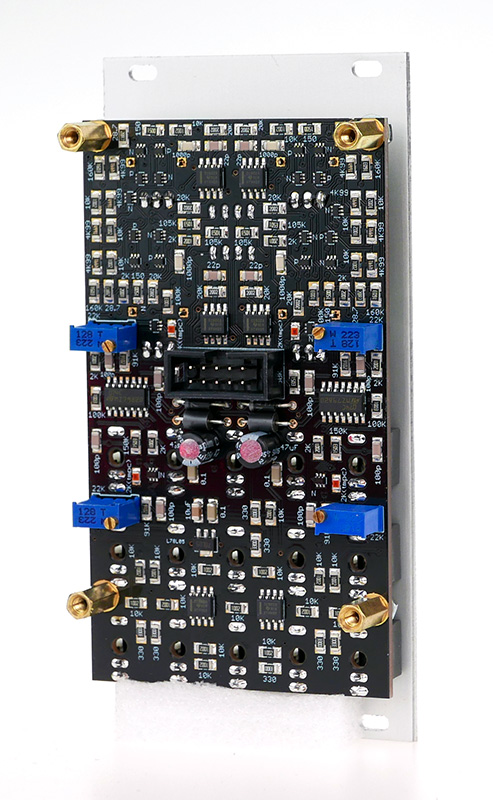 Red - CV input. Green - audio output: