IN STOCK .
12V bipolar linear PSU and busboards for Eurorack synthesizers.
115/230V switchable.
1.5A per rail maximum output without ripples and noise.
low voltage dropout under load. LDO regulators used.
less heat because 13.2V 60VA transformer used.
Fuse in the outlet.
Thermofuses after the transformer on each rail.
precise trimmable in range +-0.5V
PCBs are gold platted, 2mm thickness, maximum possible thick foil layer 105mkm.
two options: with 25mm height and 50mm height heatsinks.
all wiring on headers. Different types possible: MTA-156 (included), spades, with screws, IDE ribbons.
5V regulator on busboards.
Full kits include everything for build as pictured.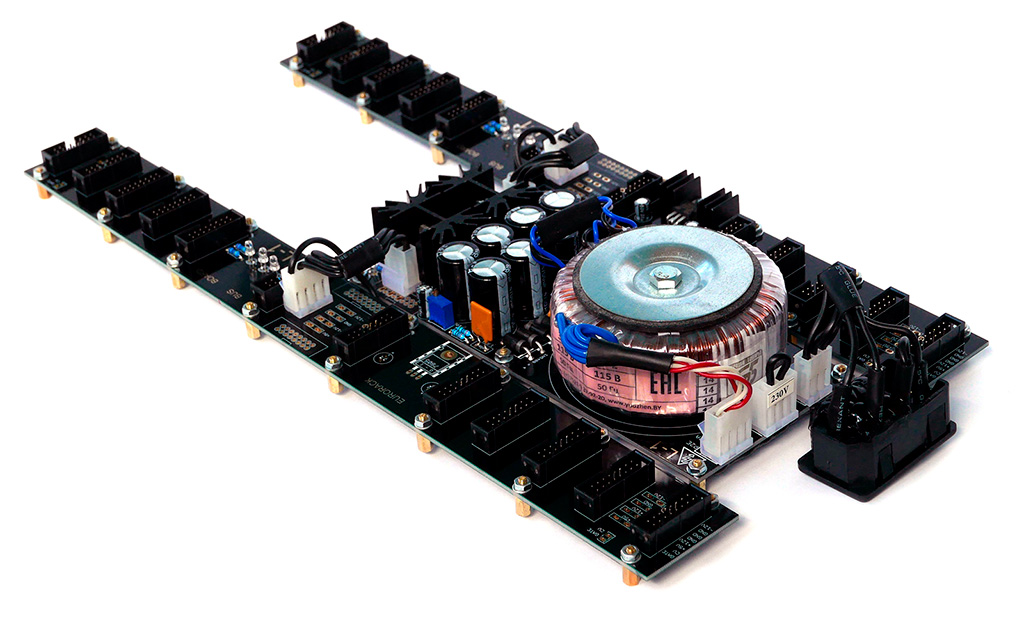 Prices:

Complete kit: PSU + two busboards - $165 + $25 shipping.

PSU kit - $95 + $20 shipping.

Two busboards kit - $70 + $10 shipping.

Bare board (PSU or bus) - $30 + shipping $5 first, $2 for every additional.
Paypal: info(at)greenexpo.by
MUFFWIGGLER forum thread http://www.muffwiggler.com/forum/viewtopic.php?t=128163
Drill map:

Drill map

Drill map

Drill map
230V - 115V jumpers:
| | |
| --- | --- |
| 230V | 115V |
| | |
Transformer connections: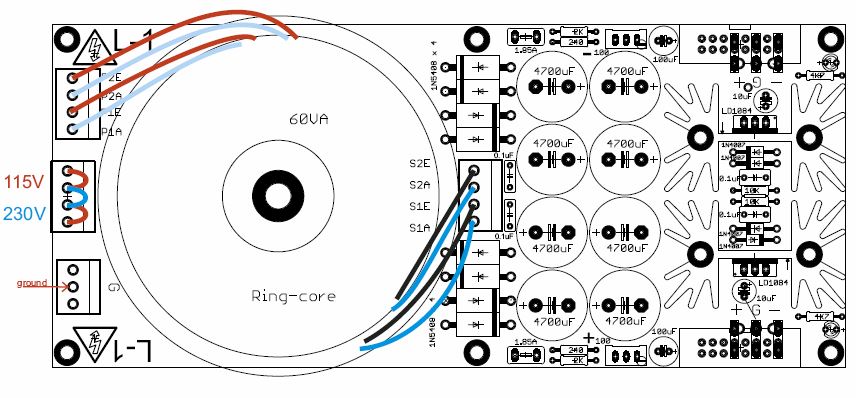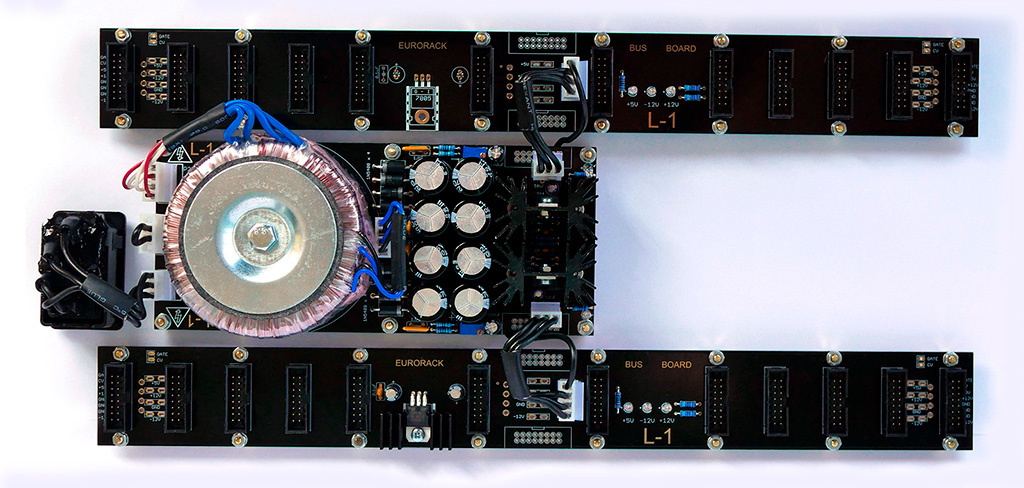 Two options - with 25mm heatsinks and with 50mm heatsinks.