IN STOCK
TUBE VCA / DISTORTION / WAVESHAPER / TIMBRAL GATE
10HP
Tube VCA is based on soviet tube - beam tetrode 2П2П. Datasheet. The tube is designed to amplify the power of low frequency. The tube is used in battery-powered audio amplifiers (low-voltage).
FEATURES:
CV controls control voltage input level. 5 Volts CV covers whole GAIN range.
GAIN controls amplifier gain offset.
DRIVE/IN1 controls IN1 level
FEEDB/IN2 controls IN2 level, or if nothing feeded into IN2 controls feedback loop level.
CLIP switch switches the device between two modes: NEG where it clips more negative half of a signal, POS where it clips more positive half of a signal. Asymmetrical or non-linear distortion.
Easy to swap the Tube if broken. No soldering there - headers and screws.
Power consumption: V+ 18mA, V- 45mA.
Paypal: info(at)greenexpo.by
Assembled module $290 + $10 shipping.
No kits! Only assembled. L-1 Tube VCA 1Ж24Б has DIY option.
VIDEOS:
PICTURES: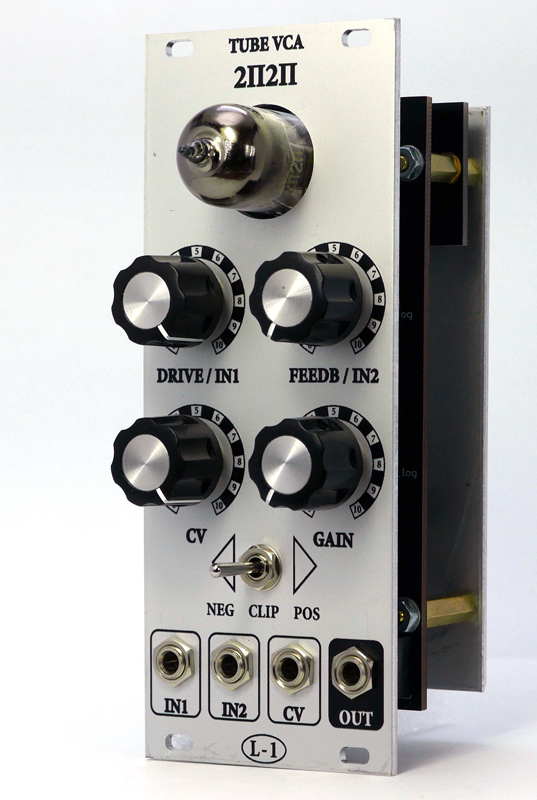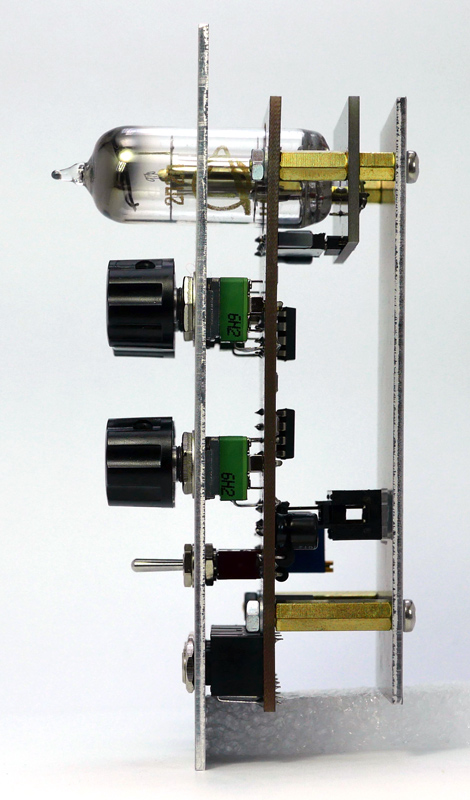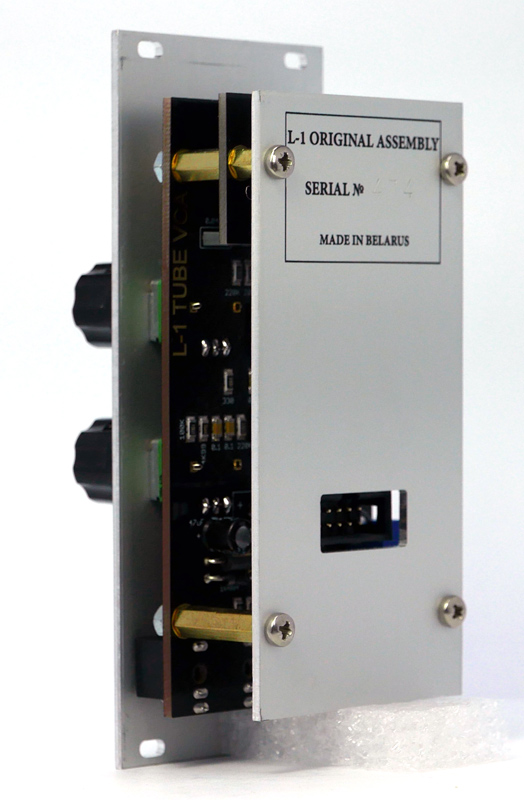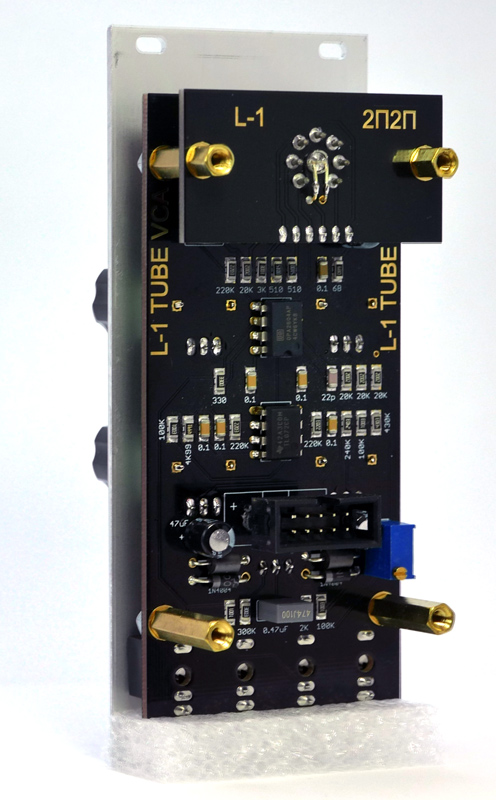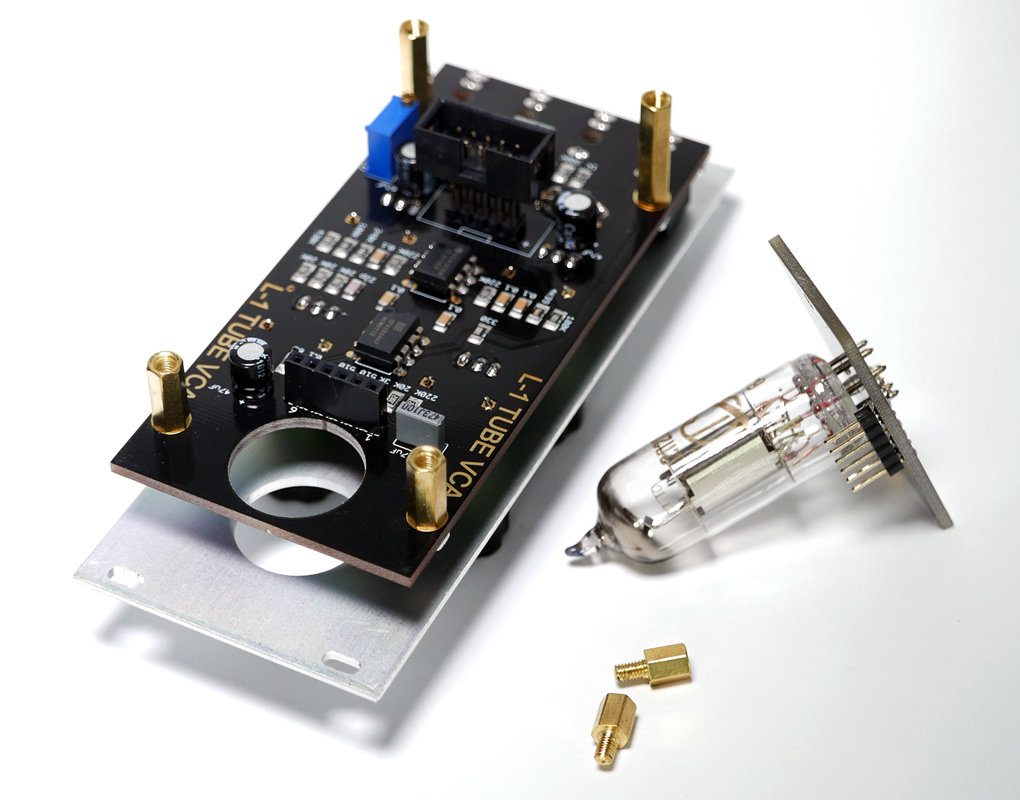 HISTORY. WHERE USED THE TUBE 2П2П:
Portable radio receivers:

Turist

Voronezh

Tallin B-2

Rodina-52

Rodina-47

Nov'

Kiev B-2

Iskra-52

Efir-48

Military radio transceivers:

Granit-M

Urozhai-2

Raion RS-25