IN STOCK
Unity gain Stereo Mixer. 12HP.
10 stereo inputs.
40dB LED level meter.
Power consumption: V+ 28mA, V- 24mA.
PCB - 2mm thickness, gold platted, black mask. $25
Two panels - 12HP front & back. Anodized alu, black print. $25
SMD parts + soldering. $10
Shipping per set: $5 - only boards, $8 - boards+panels.
TOTAL for complete set with shipping: $68
Paypal: info(at)greenexpo.by
Assembled module $180 + $15 shipping.
MUFFWIGGLER forum thread https://www.muffwiggler.com/forum/viewtopic.php?t=173122
Documents:

Partslist.

PCB top.

PCB bottom.

Front panel.

Back panel.
SHOPPING CARTS :
Parts not included in Mouser shopping carts:
24 Thonkiconn jacks
Where to buy?
1. Thonk: http://www.thonk.co.uk/shop/thonkiconn-3-5mm-jack-sockets-x50/
2. Erthenvar: http://erthenvar.myshopify.com/products/3-5mm-inline-jacks
Warning!
Some cheap LEDs have bad legs isolation at the cap, and they may short to the panel. Check conductivity in a place where LED touch the panel before installing.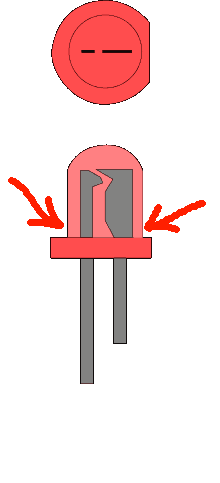 Kit: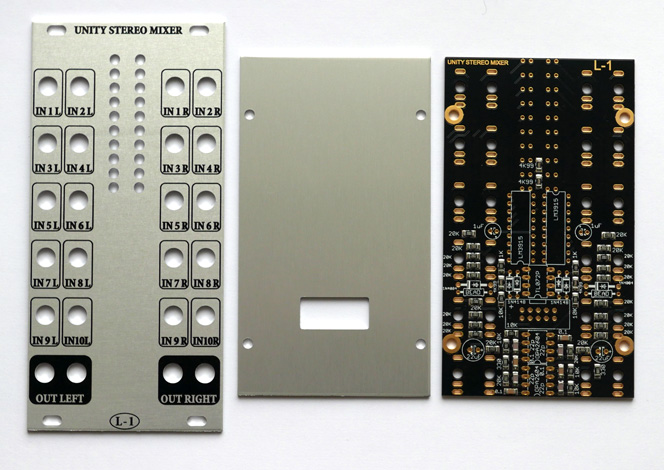 Photos: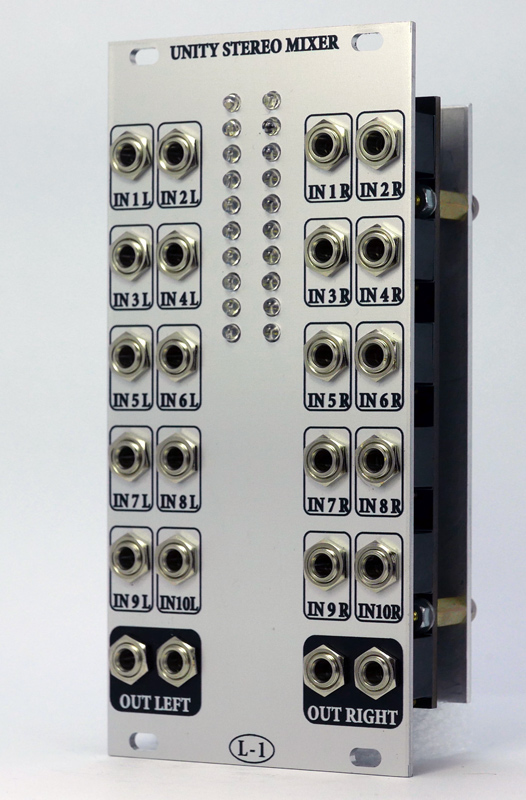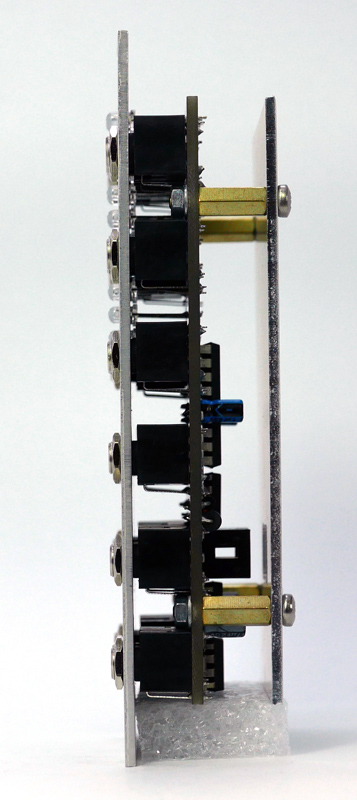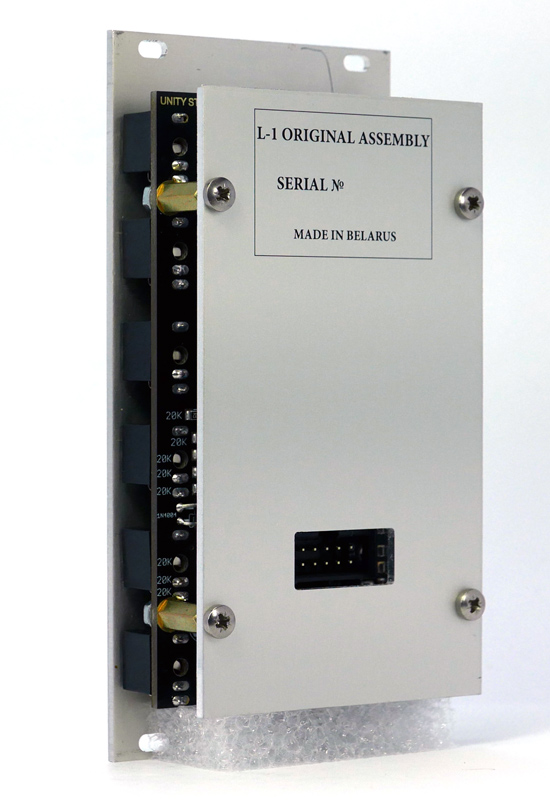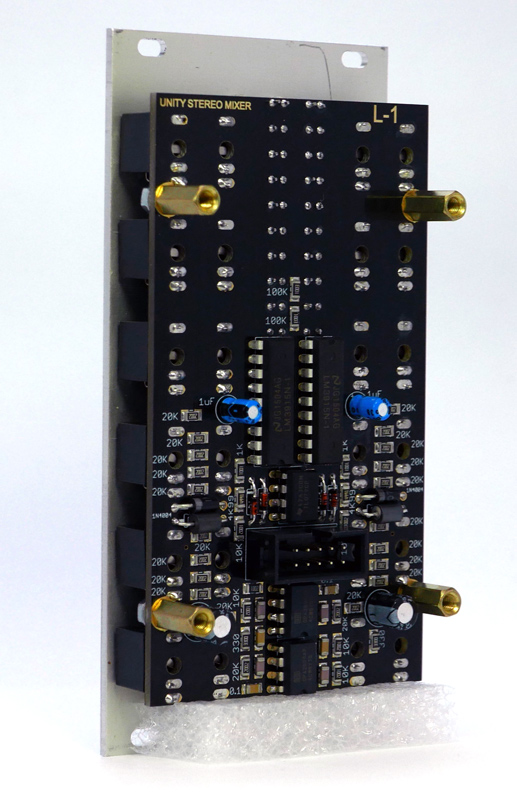 Several stereo mixers mixed together into the L-1 Unity Stereo Mixer: