IN STOCK
XLR Balanced Stereo Output THAT 1646 based.
Based on high quality THAT1646 Balanced Line Driver.
Input buffer 20K impedance.
Channels are fully separated.
-10dB switch on the PCB.
Ground lift switch on the PCB.
Protection against phantom voltage.
Protection against reverse voltage polarity.
19 mA +12V
19 mA -12V
0 mA 5V
36 mm deep
6HP
PCB - 2mm thickness, gold platted, black mask. $20
Two panels - 12HP front & back. Anodized alu, black print. $20
SMD parts + soldering. $5
standoffs, connectors.
Shipping per set: $5 - only boards, $8 - boards+panels.
TOTAL for complete set with shipping: $53
Paypal: info(at)greenexpo.by
Assembled module $165 + $10 shipping.
MUFFWIGGLER forum thread https://www.muffwiggler.com/forum/viewtopic.php?p=2899737
Modulargrid: https://www.modulargrid.net/e/l-1-xlr-balanced-stereo-output
Documents:

Partslist.
Kit: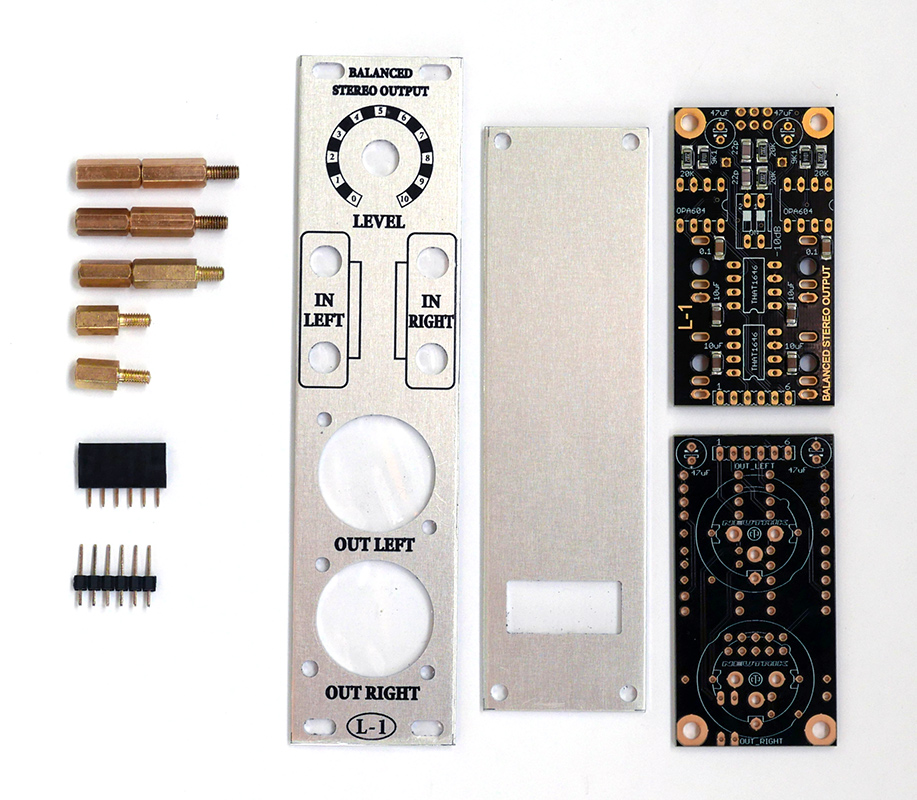 Photos: