IN STOCK
Mute buttons expander for L-1 VC Stereo Mixer .
Electronic switches controlled by momentary knobs. LED lights when channel is muted.
Connected to L-1 Stereo Mixer module with standart cable.
Big knobs and quick noiseless electronic switching made for comfortable use during live performances.
Knobs don't cut audio signal flow, they acts via CV.
Power consumption: V+ 55mA, V- 10mA.
PCB (2mm thickness, gold platted, black mask) + installed SMDs + cable. $20
Panel (8HP. Anodized alu, black print) + 4 standoffs (8mm). $20
Shipping per set: $5
TOTAL for complete set with shipping: $45
Skrill: info(at)greenexpo.by
Paypal: info(at)greenexpo.by
MUFFWIGGLER forum thread http://www.muffwiggler.com/forum/viewtopic.php?t=82162
Samples: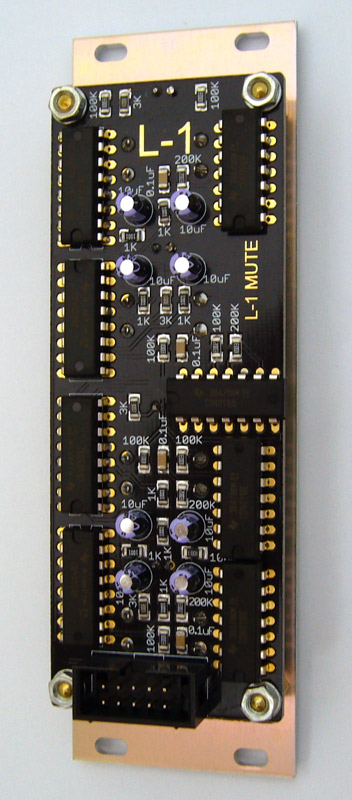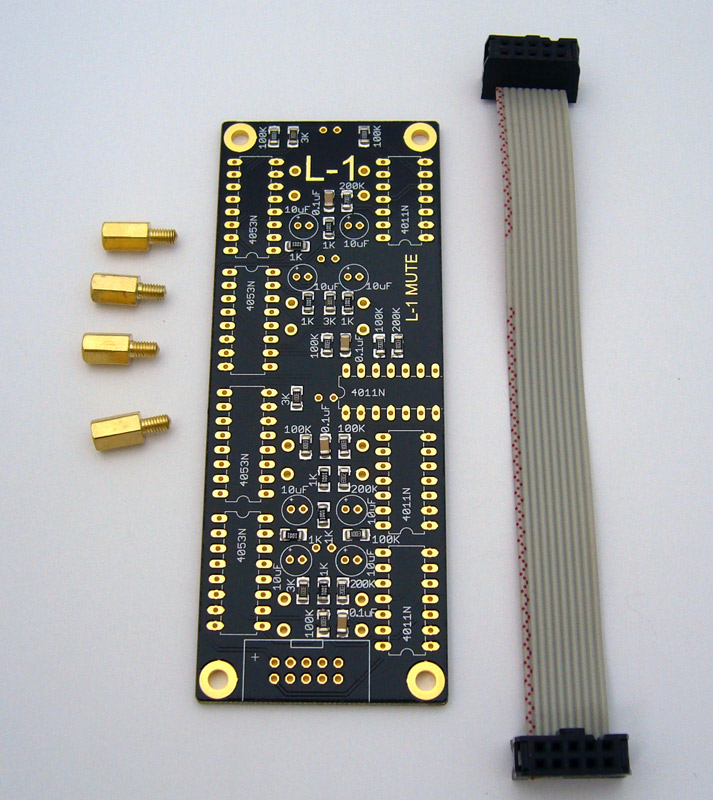 Documents:

Partslist.

Schematic.

PCB top.

PCB bottom.

Front panel.
Warning!
Some cheap LEDs have bad legs isolation at the cap, and they may short to the panel. Check conductivity in a place where LED touch the panel before installing.