IN STOCK
VC Stereo Mixer THAT 2180 based. 22HP.
4 stereo channels with voltage controlled level and panorama.
Voltage controlled sum out level.
Stereo level bar graph, 10 LEDs per channel.
Headphones out.
Mute buttons expander available http://l-1.su/Mute.html.
Audio signal flows only through VCA chips and summing amps (single opamp for left and for right), all controls through CV.
Power consumption: V+ 110mA, V- 93mA.
2 PCB - 2mm thickness, gold platted, black mask. $35 x 2 = $70
Two panels - 22HP front & back. Anodized alu, black print. $40
SMD parts + soldering. $15
13 tempco resistors $20
Standoffs, connectors.
Shipping per set: $5 - only boards, $10 - boards+panels.
TOTAL for complete set with shipping: $155
Paypal: info(at)greenexpo.by
MUFFWIGGLER forum thread http://www.muffwiggler.com/forum/viewtopic.php?t=82162
Documents:

Partslist PCB1.

Partslist PCB2.

Trimming.

Front panel.

Back panel.
MOUSER SHOPPING CART. MERCHANDISE TOTAL: $130.56 (USD)
Parts not included in Mouser shopping carts:
- potentiometers
- knobs
Where to buy?
1. Thonk:
pots: http://www.thonk.co.uk/shop/alpha-9mm-pots/
knobs: http://www.thonk.co.uk/shop/synth-pointer-knobs/
2. Smallbear:
pots: http://smallbear-electronics.mybigcommerce.com/alpha-single-gang-9mm-right-angle-pc-mount/
knobs: http://smallbear-electronics.mybigcommerce.com/synth-pointer-2-colors/
3. Tayda:
pots: http://www.taydaelectronics.com/potentiometer-variable-resistors/rotary-potentiometer/linear/50k-ohm-linear-taper-potentiometer-round-shaft-pcb-9mm.html
Jacks.
I included into Mouser shopping cart 8 Kobiconn jacks. But they need to solder a leg for ground connection.
Better choise is Inline jacks:
1. Thonk: http://www.thonk.co.uk/shop/thonkiconn-3-5mm-jack-sockets-x50/
Kit: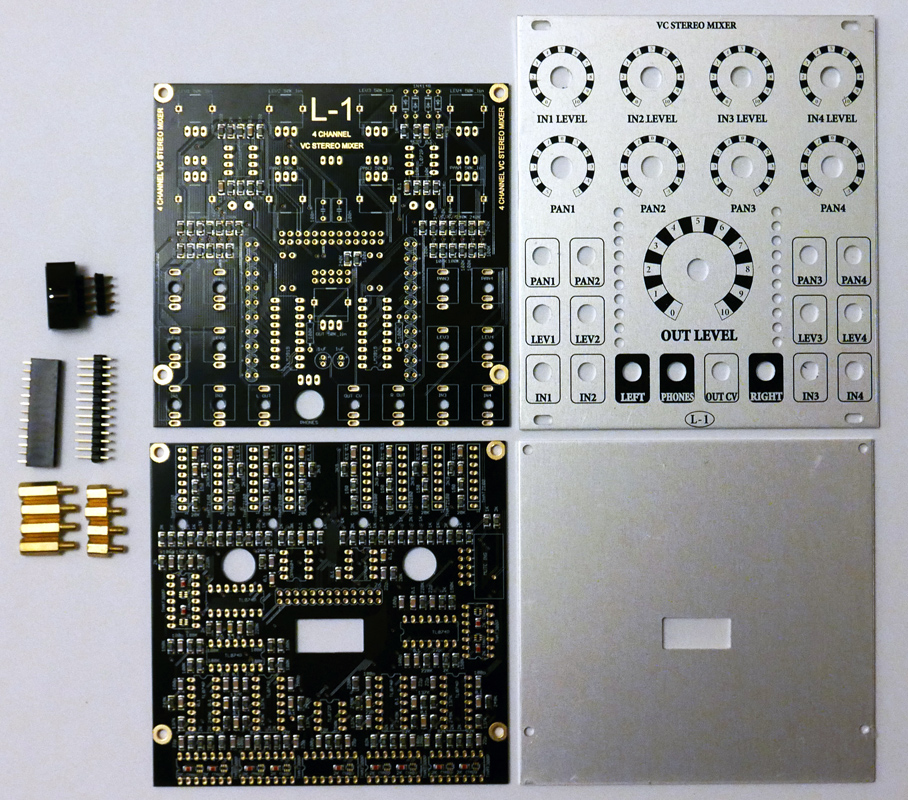 | | |
| --- | --- |
| | Richard Brewster's assembly report: |
Photos: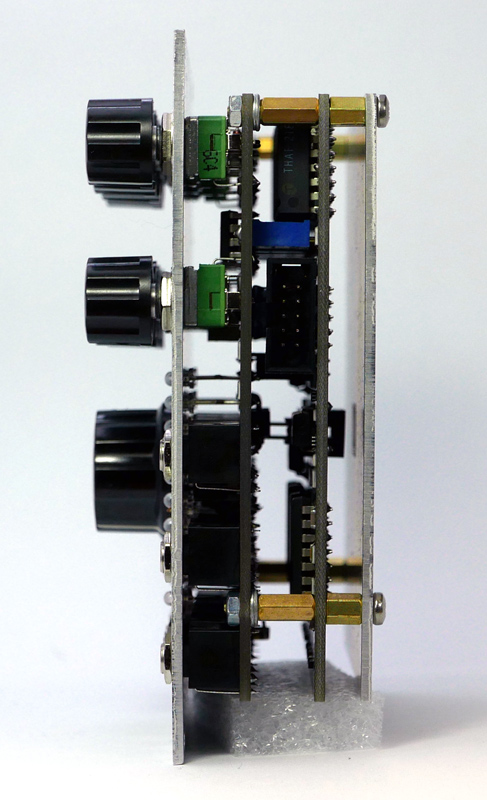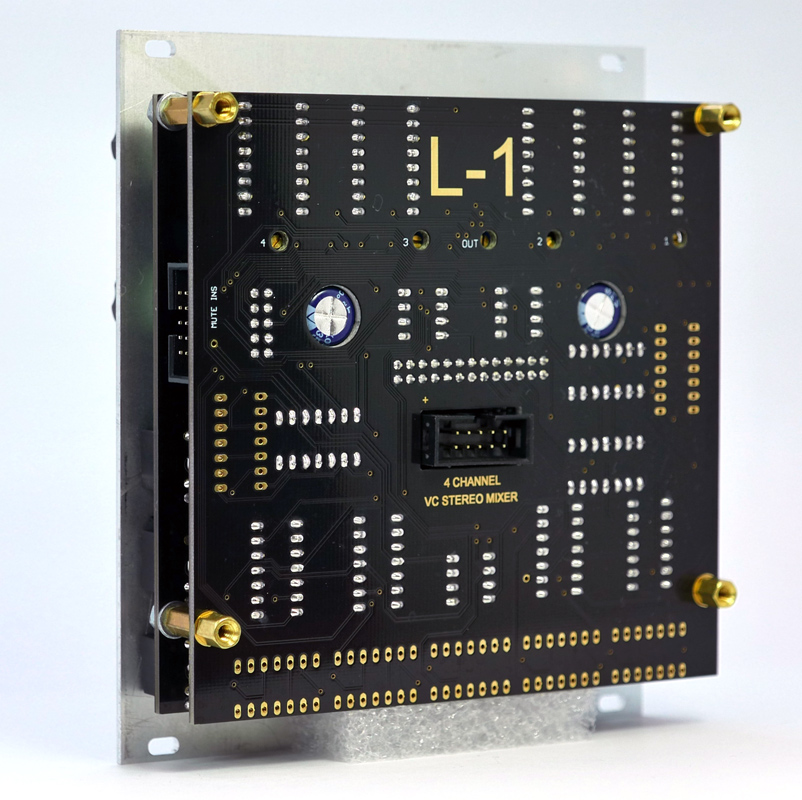 Scope shot: panorama modulated by triangle: